What is IPD®?
Interspinous Process Decompression (IPD)
IPD is a surgical procedure in which an implant, called the X-STOP®, is placed between two bones called spinous processes in the back of your spine.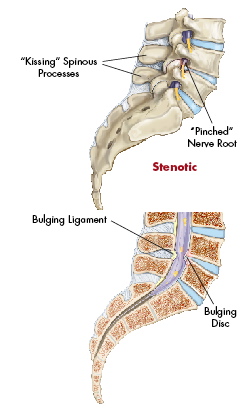 With IPD surgery there is no removal of bone or soft tissue. The X-STOP implant is not positioned close to nerves or the spinal cord, but rather behind the spinal cord between the bony spinous process.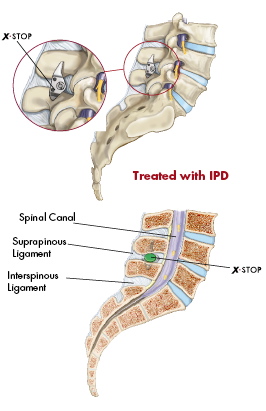 ©2005 St. Francis Medical Technologies, Inc.